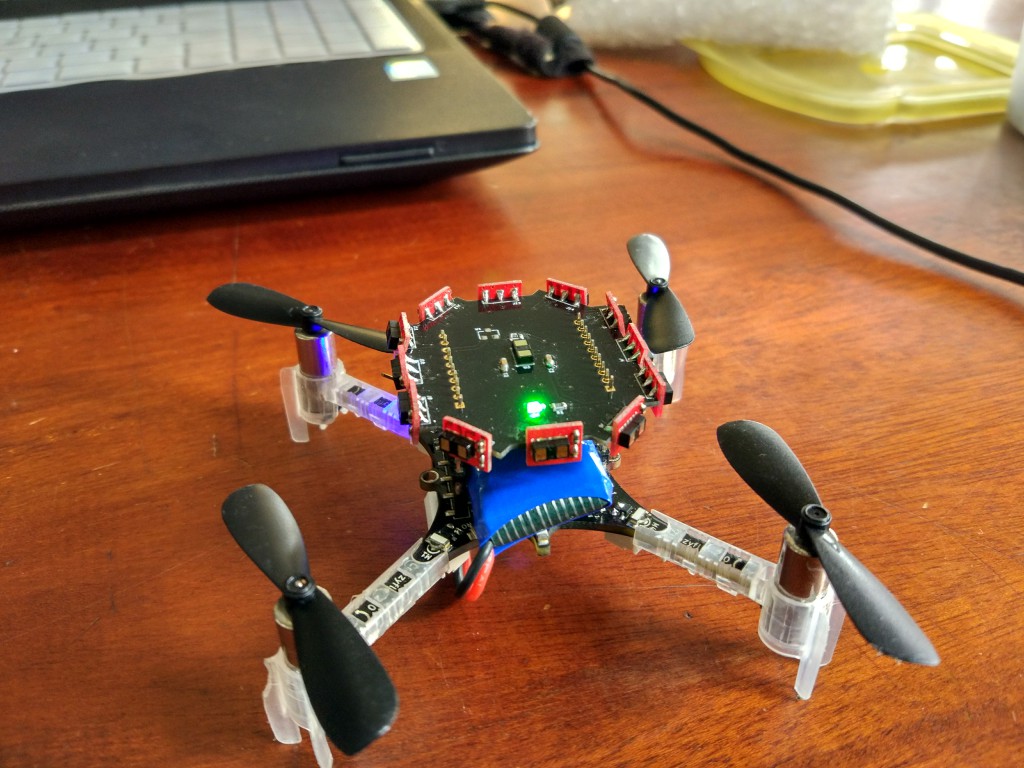 I have made following upgrades in CF2.
1) A custom built deck is mounted at the top.
2) 500mAh battery is added. Weight - 12g, length - 45mm
Apart from these a flow deck is attached and the overall flying weight is 42g.
Now the CF seems to be unstable when flying. Basically it can maintain the stability well enough when hovering. It becomes unstable and crash when I try to change the moving direction using set_hover_point command. At first I thought this as a problem with the flow deck since there were not enough patterns on the floor. But the problem is same with good patterns and lighting conditions. Most of the times it topples upside down when crashing. As per my knowledge I think the cg has moved higher with the new upgrades.
What can I do to increase the stability ? Would it be enough tuning PIDs to overcome this problem?